Excerpt: I've Got an Easel Now from Frances-Anne Johnston
With the recent pub date of Frances-Anne Johnston: Art and Life by Rebecca Basciano and Catharine Mastin, PhD, we are sharing an excerpt from the book. In collaboration with Ottawa Art Gallery. This publication is the first-ever monograph on artist Frances-Anne Johnston, one of Canada's foremost painters of still lifes, flowers, and interiors. 
Etude (titre original) [Study], c | v. 1965
The flat, broad leaves of a Monstera plant reach eagerly towards a large window, sills cluttered with glass bottles. Crowded beneath, a table, desk, bowl, printing press, pot, pear, jar, books, and various chairs flaunt their forms boldly in contrasting perspectives. In the distance, the door is slightly ajar, and a Madonna emerges from the shadows, echoing a work in progress on the easel. Grounding the scene, patterned fabrics cascade from the ceiling as a backdrop, while others drape the table and lie on the floor.
Painted by artist Frances-Anne Johnston (1910–1987), this work depicts her first dedicated studio space (c. 1965). Although it elegantly summarizes more than thirty years of her thematic and aesthetic investigations, it is also a precursor to one of the most productive periods of her career. The title, Etude [Study], inscribed on the cover of a green book within the work, refers to the setting as well as to her studious approach to painting.
Johnston excelled at portraying her surroundings, driven by a passion to repeatedly illustrate familiar subjects in diverse ways. As one of her larger canvases—a meta-reference to the depicted space, which allows for the creation of more substantial works—Etude brings together her preferred motifs, from open doors and windows, to flowers and plants, to still lives of household objects. Within this crowded scene, Johnston has anthropomorphized each entity, injecting her characters with life before collaging them together on the same stage.
As Ottawa art critic Kathleen Walker observed about this work in 1975, "the viewer 'lives' the room, feels at home in its magnificent clutter and recognizes the artist's gutsy approach to the canvas." Accordingly, this work can be described as a self-portrait of Johnston's artistic pursuits, and a pivotal marker within her career. After obtaining a room of her own, following a move from Montreal to Toronto, Johnston had her first solo show in 1967 at Roberts Gallery, showcasing Etude, and another in 1968, featuring more than seventy paintings produced over the course of a single year.
Excerpted from Frances-Anne Johnston: Art and Life. Copyright © 2022 by Rebecca Basciano. Excerpted with permission from Figure 1 Publishing. All rights reserved. No part of this excerpt may be reproduced or reprinted without permission in writing from the publisher. This project has been made possible in part by the Government of Canada, and the Ontario Society of Artists.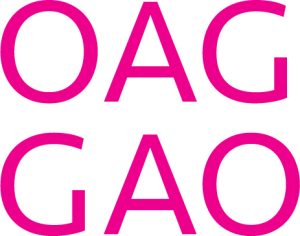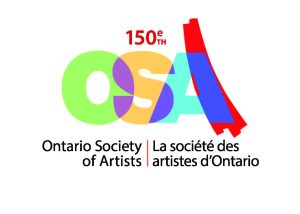 October 26, 2022